SIEGER by Ichendorf
two partners - one new brand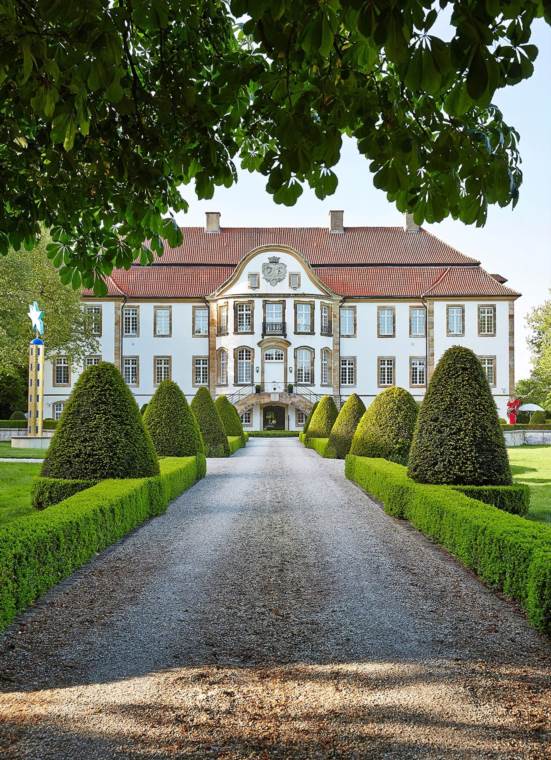 In 2021, two leading, long-established industry names are presenting their first joint collection: STAND UP, a small range of mouth-blown glassware.
The new crystal glassware brand SIEGER by Ichendorf combines the extraordinary designs of SIEGER with Ichendorf Milano's many years of expertise in the area of manufacturing. Down the years, both partners' collections have made it into living and dining rooms and prestigious hotels and restaurants all around the world.
In 2005, Christian and Michael Sieger launched the premium brand SIEGER, which aimed to enrich people's daily lives with intelligent, aesthetically pleasing products and to fulfil the demands of the modern hospitality sector. For over 15 years, the brand has worked with the German Porzellanmanufaktur FÜRSTENBERG to create handmade porcelain collections. Bestsellers like the Sip of Gold champagne tumblers and MY CHINA! dinner service can now be found in countless apartments, five-star hotels, restaurants and luxury yachts. Behind the SIEGER brand is the agency sieger design, which has been coming up with iconic tableware designs since the early 1990s. The brothers' creative work includes developing the Ritzenhoff brand and the TRIC range, one of Germany's best-selling porcelain collections, for Arzberg.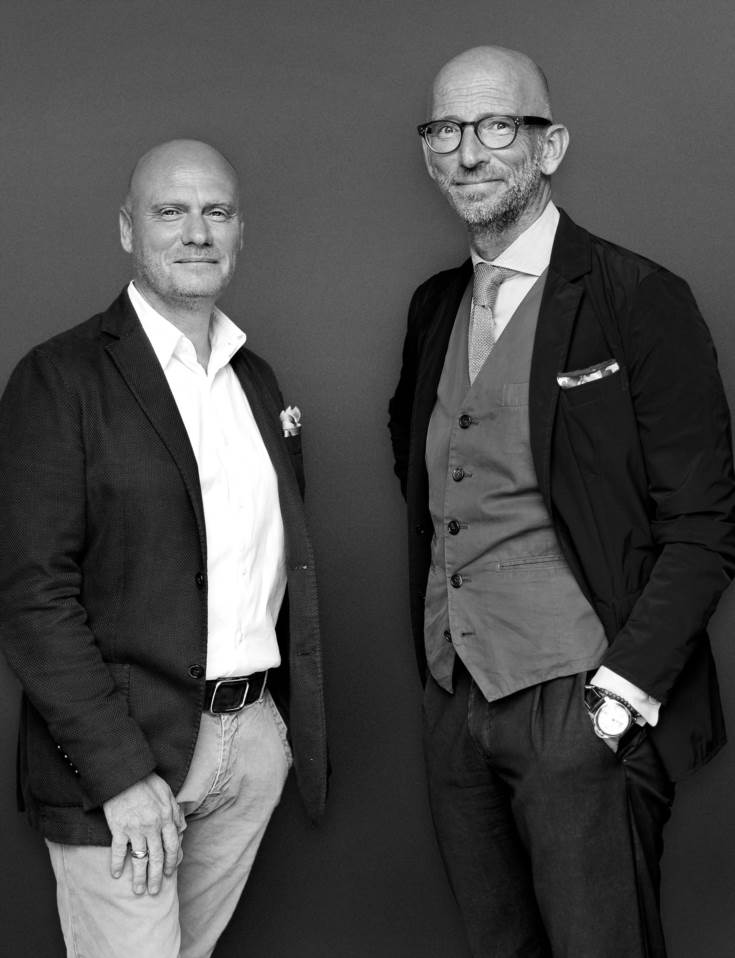 STAND UP, the new mouth-blown crystal glass collection from SIEGER by Ichendorf, gets things moving on the dinner table. Inspired by the imperturbable balance of roly-poly toys, the three mouth-blown wine and digestif glasses and a carafe pair elegant lightness with unexpected dynamism. Whether empty or full, they rock gently back and forth each time they're touched only to regain their balance and stand up straight once again. It's made possible by the precisely curved base, whose contact area with the table measures less than a square millimetre. It took a lot of experiments, sketches and 3D prototypes to attain a perfect balance that allows finely nuanced movements without any spillages. Designer Michael Sieger attached particular importance to the lightness of the glass and the precision of the curved base. The tiny point on which each STAND UP glass rests on the table is decorated with a finely engraved star – the symbol of the SIEGER brand and an elegant testament to the exceptional craftsmanship of Ichendorf.